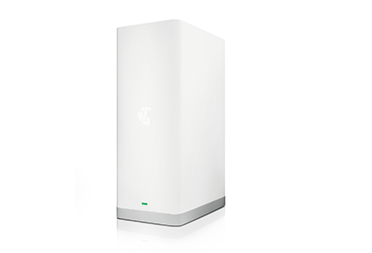 The Smart Modem Gen 2 is Telstra's newest Smart Modem, bringing the latest hybrid technology to your home broadband and allowing you to:
Connect sooner - Get online even before your home broadband is activated with your Telstra Smart Modem Gen 2. Its inbuilt, pre-activated SIM can connect to Telstra's mobile network right out of the box.
Have a built-in backup plan - No home broadband due to network upgrades or bad weather? Your Telstra Smart Modem Gen 2 will automatically switch to Telstra's mobile network if required, so you'll be back online in minutes, as long as 4G coverage is available.
Mobile speeds are limited to 6/1 Mbps and will vary with local conditions and content.


Understanding the lights on your Telstra Smart Modem Gen 2 can help keep you informed of your internet connection status, and help diagnose problems if you're having connection difficulties.
If you have a Telstra Smart Modem or Telstra Gateway Frontier, you can find out what the lights on these mean here.
If you're having trouble with your internet connection, request help from IT Solver (We're not Telstra! Minimum fee: $75)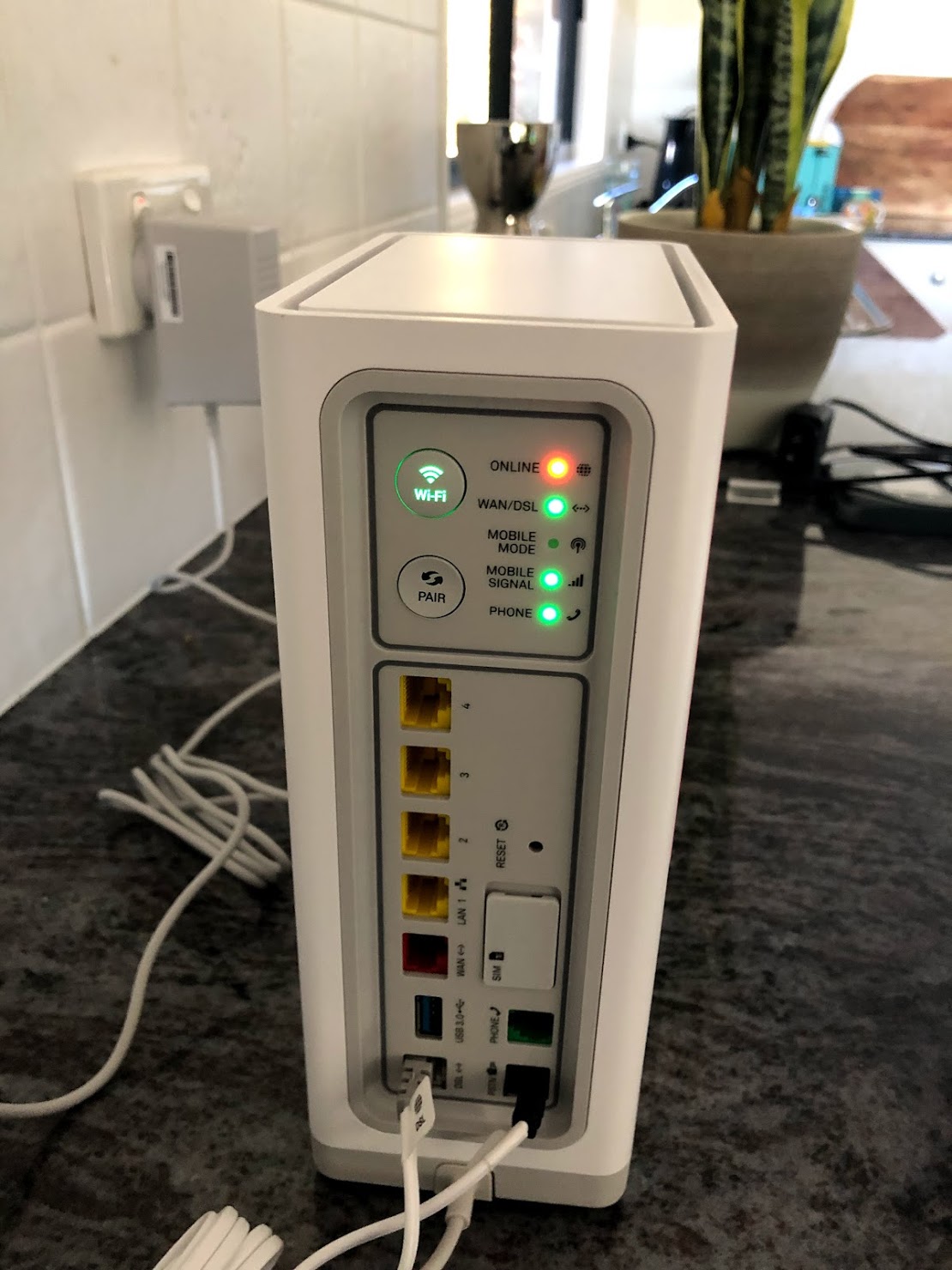 The above photo shows back LEDs of a newly connected Telstra Smart Modem Gen 2 with Online light is orange (newdsluser). Solution is to enter customer's bigpond username & password.
LED

LED Behaviours

Cause

Front LED

Off

Powered off

Green

Fixed online

Blue

Mobile online

White

Powered on, booting up

White Flashing

Firmware upgrade. Interval 0.5 seconds until download complete

Orange

Finished booting up and trying to connect / Fixed connection lost, trying to reconnect and waiting to failover to mobile

Red

Both fixed and mobile failed to connect, trying to connect on both

Colour Cycle

Factory Reset. Interval between colour cycle 0.5 second.

ONLINE

Green

Fixed or Mobile Broadband online.

Orange

ADSL captive portal (newdsluser)

Red

PPP authentication failure

Off

Fixed & Mobile offline.

WAN/DSL

Green

Ethernet connected / DSL synced

Green (slow flash)

DSL start syncing

Green (fast flash)

DSL finish syncing

Off

No fixed physical connection

MOBILE MODE

Green

Mobile online - this is expected when running on mobile backup, i.e. Front LED is blue.

Off

Mobile offline - this is expected when nbn is online, i.e. Front LED is green.

MOBILE SIGNAL

Green

Good signal

Orange/Yellow

OK signal

Red

Poor signal

Off

Telstra network unavailable

PHONE

(SIP Mode)

Green

Registered

Green Flashing

DECT handset or FXS off-hook. Interval 1.0 sec.

Red

Unable to make a call

Orange

SOS call only (fixed unavailable, Telstra mobile unavailable)

Off

Not registered, e.g. no SIP credentials.

PHONE

(PSTN Mode)

Green

Voltage detected on PSTN Port

Green Flashing

DECT handset off hook. Interval 1.0 sec.

Off

No Voltage detected on PSTN port

WI-FI

Green

On

Off

Off

PAIR

Green

DECT paired or WPS paired

Green Flashing

Pairing mode. Interval 0.5 sec

Green Flashing

Paging mode Interval 2 sec

Red

WPS timed out or failed
Source: Telstra