25 September 2019 Update: with yesterday, the official release of tvOS 13, the window for the Apple TV 4K downgrade method now only works for downgrading from tvOS 13 beta to 13.x stable.
If you have Apple TV HD (with USB-C port at the rear) then you still have a small window to downgrade to tvOS 12.4.1, so long as Apple is signing the firmware.
Downgrading Apple TV HD from tvOS 13 to 12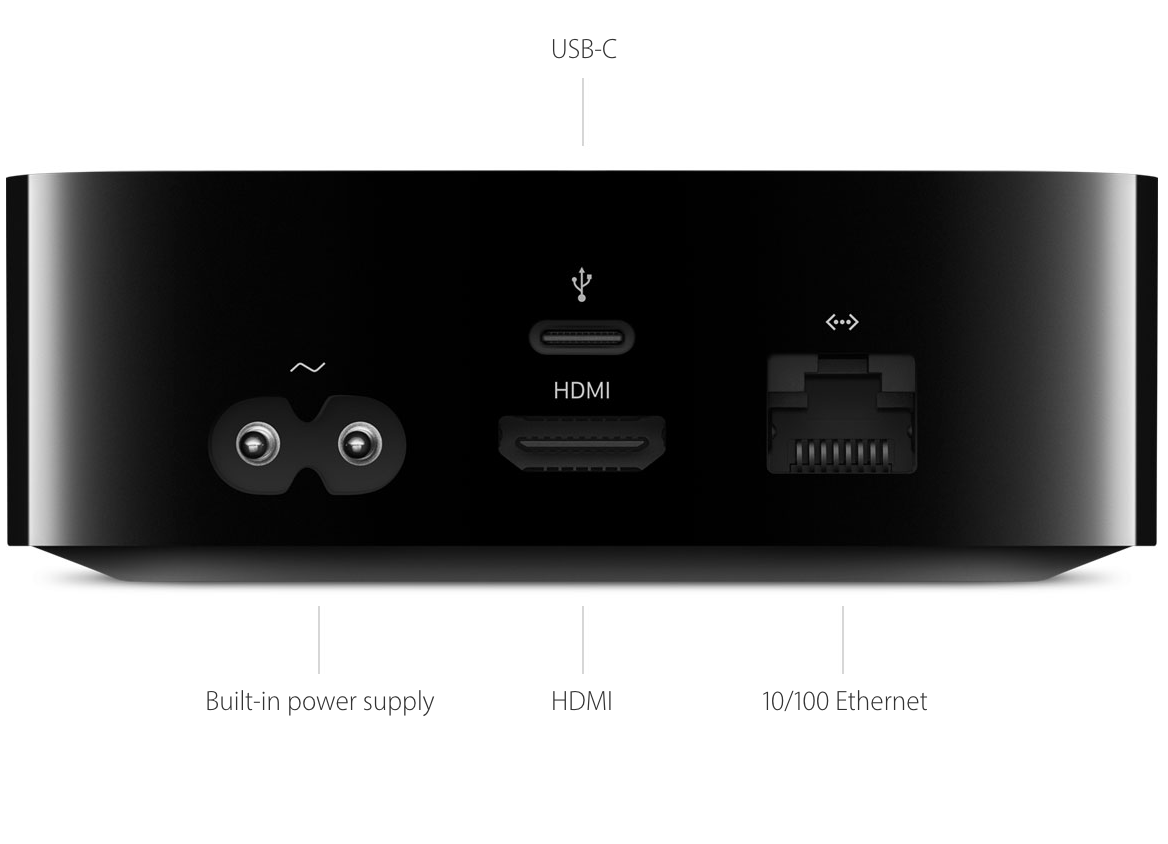 Image source: Apple.
This method will only work with Apple TV HD which has a USB-C port at the rear.
Note: The downgrade will erase everything off your Apple TV.
Go to the IPSW files download page here and choose the Apple TV.
Pick the Apple TV 4 (if you have Apple TV 4K you will be out of luck here).
Find the latest version of tvOS that you are comfortable running. It needs to be a Signed version, if it's Unsigned you won't be able to get your hands on it. There is a limited time window
Click on the version you want.
Next click on the Download tab and the firmware will download.
Now, turn on the Apple TV and plug it into your computer using a USB C cable.
Open iTunes.
Wait for iTunes to detect your Apple TV.
Once it is recognised chose Restore Apple TV while holding the Alt/Option key (or Shift if you are using a PC).
A window will pop up and you will be able to click on the IPSW firmware and choose Open.
Confirm that you want to import the firmware into iTunes.
Click Restore.
Downgrading an Apple TV 4K from tvOS 13 beta to 13
As of 24 September 2019 the current stable release of tvOS is 13.0. On the Apple TV 4K, beta versions of tvOS can be downgraded to the current stable release of tvOS - by resetting it - but you need to do a couple of other things first.
Because the Apple TV 4K doesn't have a USB C port we can't downgrade it following the above instructions for Apple TV HD.
Note: The Reset will erase everything off your Apple TV.
The following method will let you restore from tvOS 13 beta to the current stable version, tvOS 13.x.
First you need to deregister your Apple TV from the Apple beta program here. On your Apple TV click on Settings > System > Software Update
Click on Get Beta Updates (or Get Public Beta Updates) to turn that feature Off.
If you want to leave the beta program entirely, you can click on the link at the bottom of this page. (You may need to sign in with the Apple ID and password you are using for the beta program before you can do so).
Now go to Settings > System > Reset.
Click on Reset: This option is the fastest way to return your Apple TV to factory settings and doesn't require Internet.
Wait for your Apple TV to reset. Hopefully it will restore itself to its factory settings.