Fast Startup is a Windows feature designed to reduce your PC boot time by saving the operating system's state to a hibernation file. However, this feature may occasionally lead to issues such as:
Devices, like speakers, stop working unexpectedly.
The same devices seem to start functioning again after a restart.
In such cases, disabling Fast Startup might resolve these issues.
Fast Startup puts your PC in a semi-hibernation state, saving your system state to a smaller-than-usual hibernation file and allowing your PC to start faster. However, some users prefer their PC to fully shut down to avoid these issues or because they want the system to be fully reset after each shutdown.
To disable Fast Startup:
1. Right-click the Start button and click Search.
2. Type Control Panel and press Enter.
3. Click Power Options.
4. Click "Choose what the power buttons do."
5. Click "Change settings that are currently unavailable."
6. Uncheck the box next to "Turn on fast startup."
7. Click Save changes.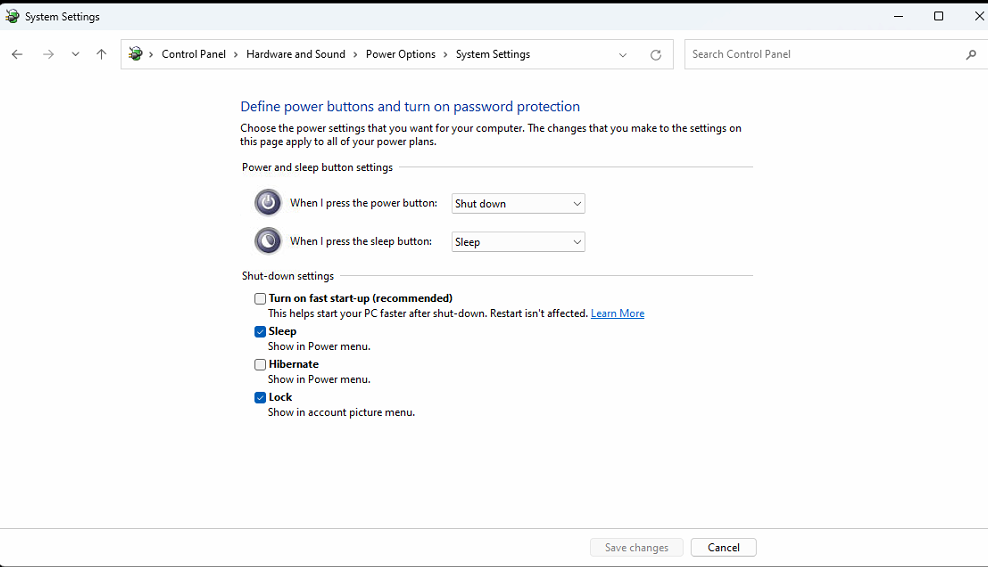 If you wish to re-enable Fast Startup, simply repeat these steps and ensure a checkmark is next to "Turn on fast startup."