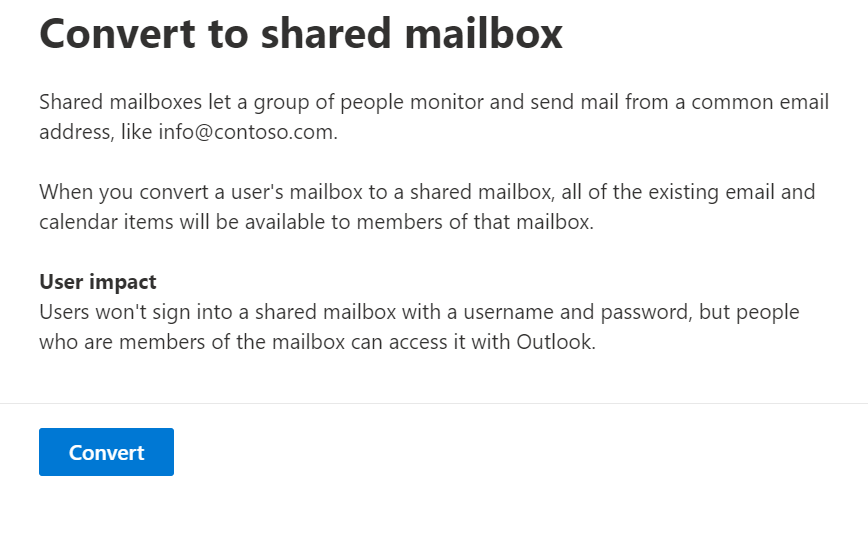 Here are the steps to convert a user to a shared mailbox in Microsoft 365 admin:
Log in to the Microsoft 365 admin center with your administrator account.
Go to the Users section and select Active Users.
Find the user you want to convert to a shared mailbox and select their name.
Select Mail tab
Select convert to shared mailbox.
Follow the prompts to complete the conversion process.
Assign the required permissions to the users who will have access to the shared mailbox.
Update email client settings for the users who will access the shared mailbox
Note: Once the user is converted to shared mailbox, the user will lose access to other services (besides Exchange email) and will not be able to login to the account.