Windows 10 and 11 by default will only show the most recent signed in user, and currently signed in users. Kind of annoying for computers that are shared by a few others.
This can be changed to show all users that have signed in to the computer.
Requires: Windows 10/11 Pro and a user account with admin privileges.
Show all users that are added to a computer:
Search and open gpedit.msc from the start menu, then apply this group policies:
Enumerate local users on domain-joined computers = Enabled (Computer Configuration -> Administrative Templates -> System -> Logon)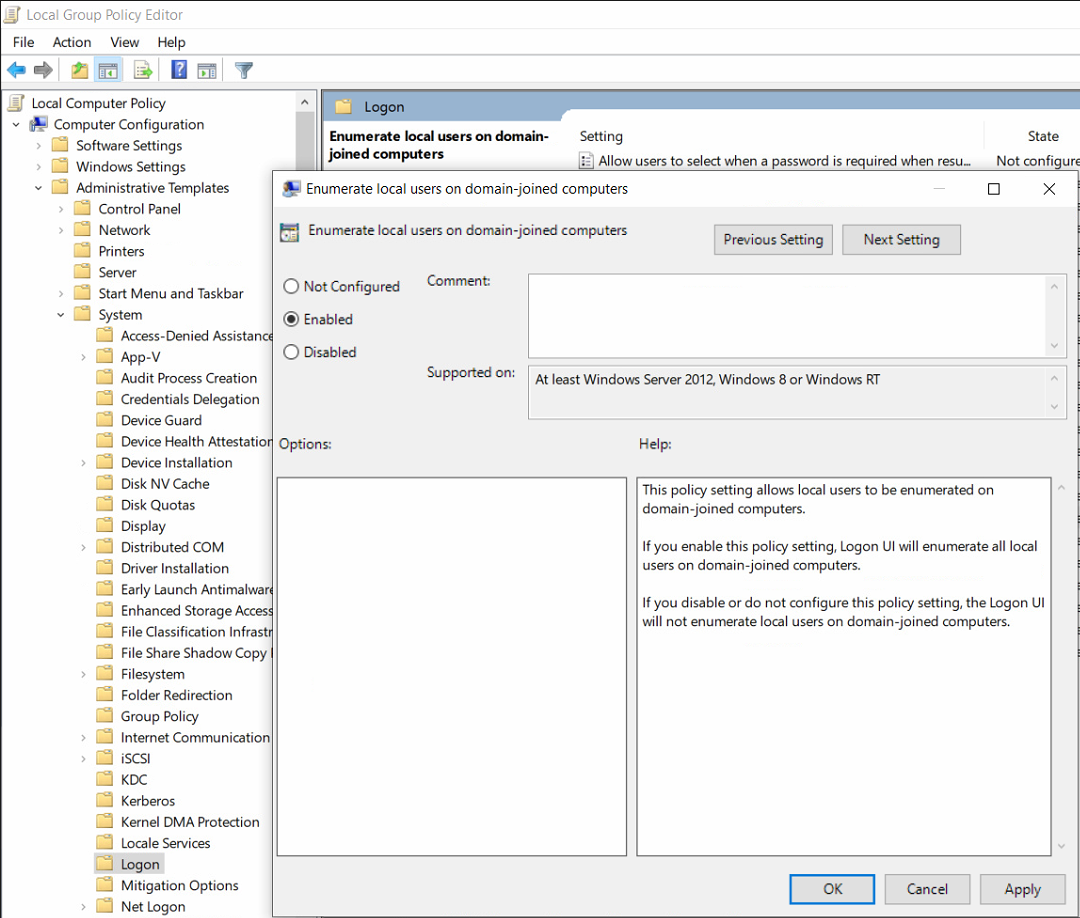 The following group policies are by default disabled/not configured:
Do not enumerate connected users on domain-joined computer = Disabled/Not Configured (in the same GPO section)
Interactive Logon: Do not display last signed-in = Disabled (Computer Configuration -> Windows Settings -> Security Settings -> Local Policies -> Security Options);