Use Google Photos on your iPhone. The easiest method is to:
Install the free Google Photos app for iOS on to an iPhone.
Enable Back up photos & videos in the Google Photos app. Make sure you sign in with the same Google account as the Chromebook. It will take a while for the initial upload depending on how many photos and videos you have, and your internet speed.
On the Chromebook, open Chrome and go to photos.google.com
The best thing about Google Photos is it will sync; only upload and download new/changed photos.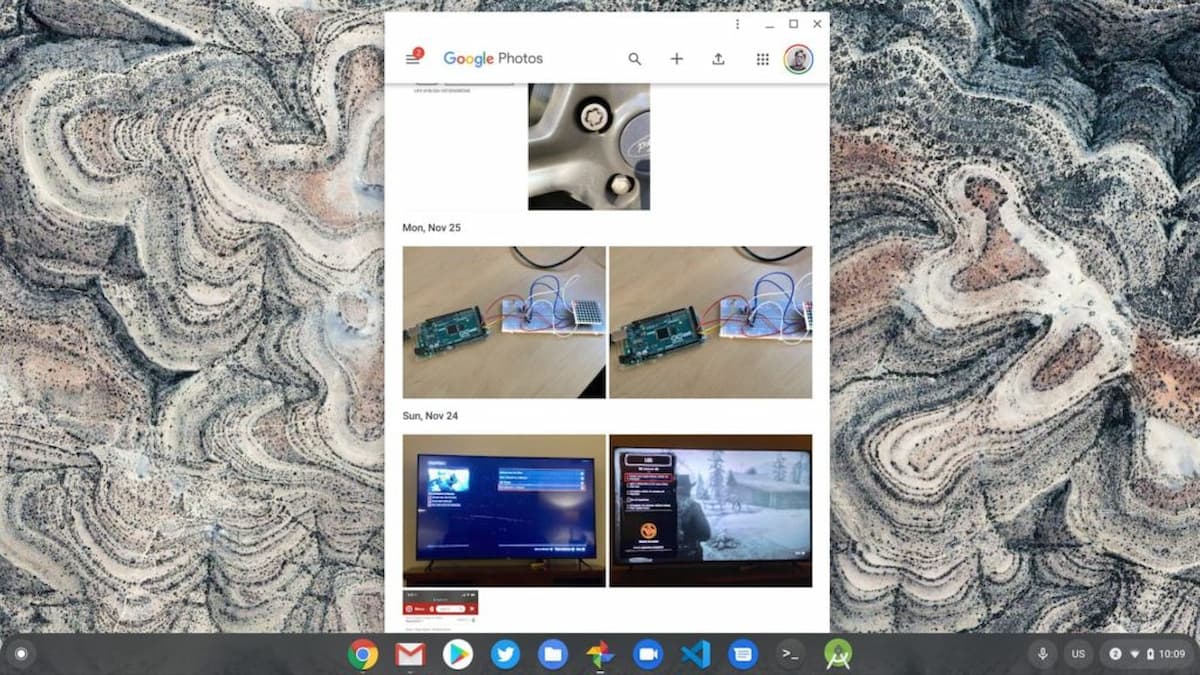 Connect an iPhone to a Chromebook over USB
If you prefer to go "old-school" and use a USB to Lightning cable with your iPhone, that works too, even on iOS 14. Physically connect an iPhone to a Chromebook over USB, and provide permission on your iPhone when prompted. The Chrome OS Files app will then show the photo data from your iPhone.
You may need to drill down a folder or two to get at those iPhone photos. Drag and drop your photos to the local storage of your Chromebook.
The downside of this method is there is no sync, so you will have to manually select the photos you want to transfer without re-uploading the same ones.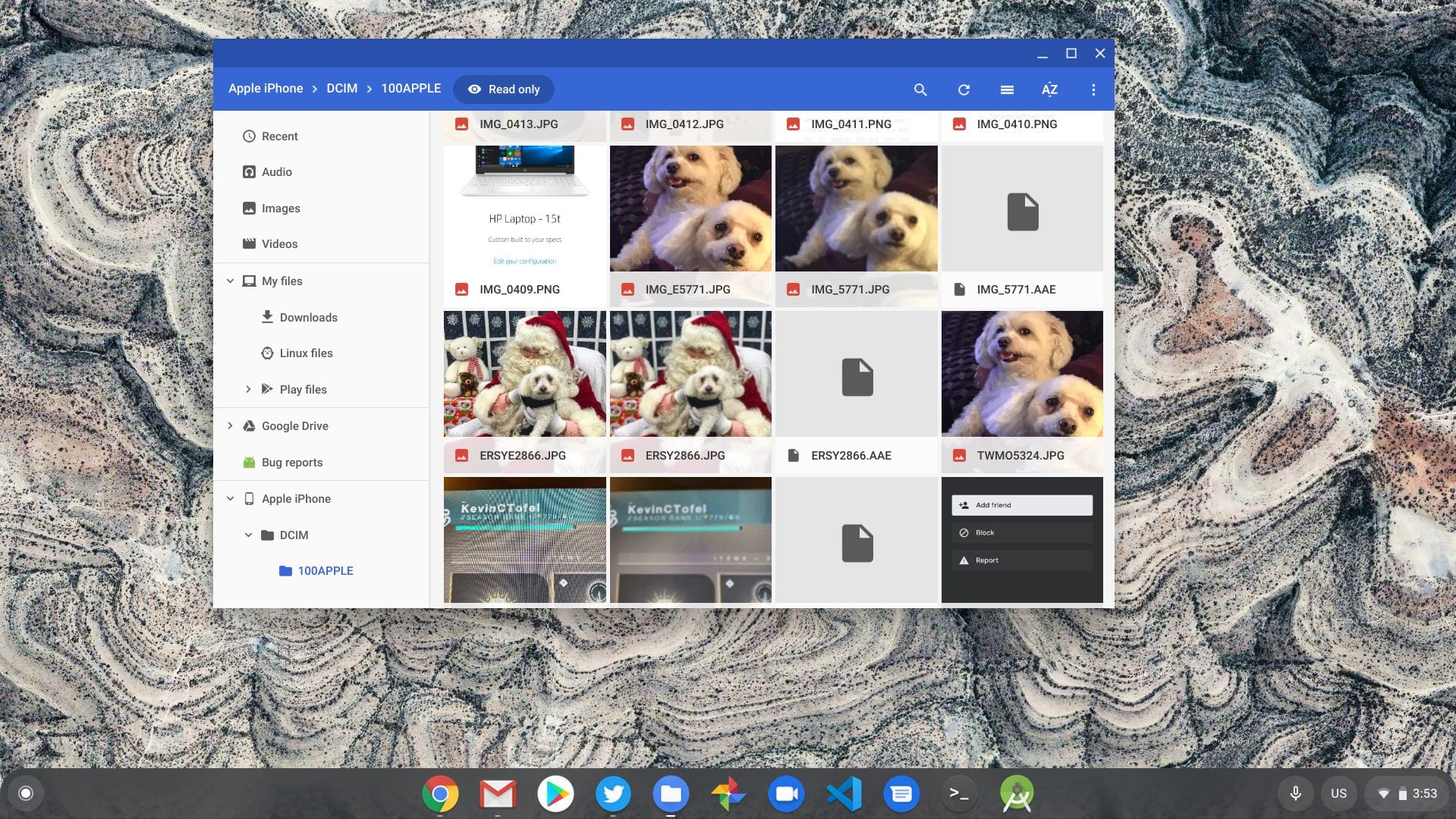 When you physically connect a device with photos to a Chromebook, you'll see a prompt to back up those photos to Google.
You can choose to do that or not; it doesn't impact moving photos from your iPhone to a Chromebook.