Teams is great for internal teams and projects involving external groups. But email is still the preferred method of communication for a lot of organisations and suppliers.
Previously we could add guests (people outside the organisation) using Outlook or in the Outlook Web App but recently get the error "You cannot add a guest to this group due to company policy".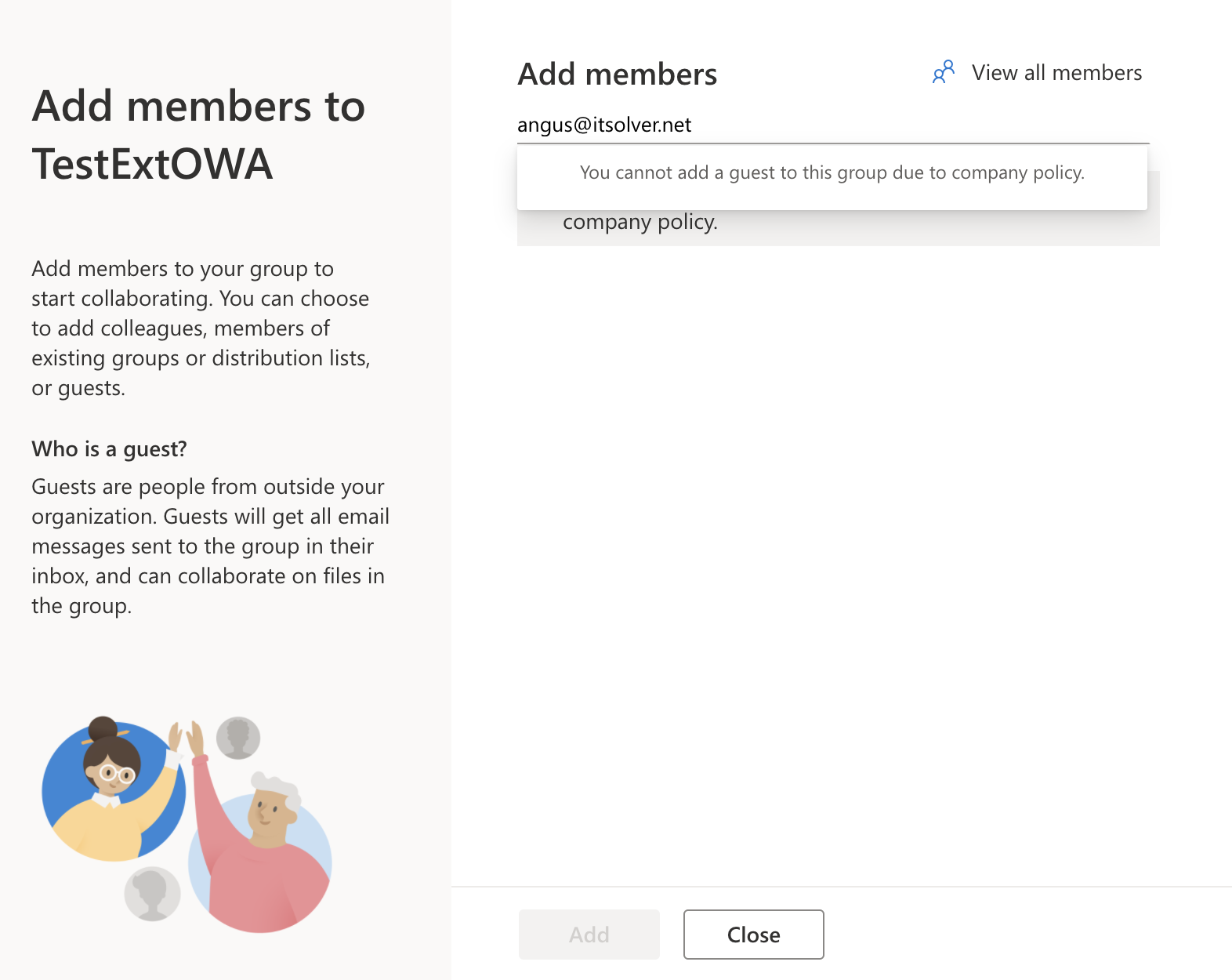 We followed what Microsoft says to enable guest access with these instructions:
If you want to enable or disable guest access in groups, you can do so in the Groups.

In the admin center, go to

Show all

>

Settings

>

Org settings

and on the

Services

tab, select

Microsoft 365 Groups.
On the

Microsoft 365 Groups

page, choose whether you want to let people outside your organization access group resources or let group owners add people outside your organization to groups.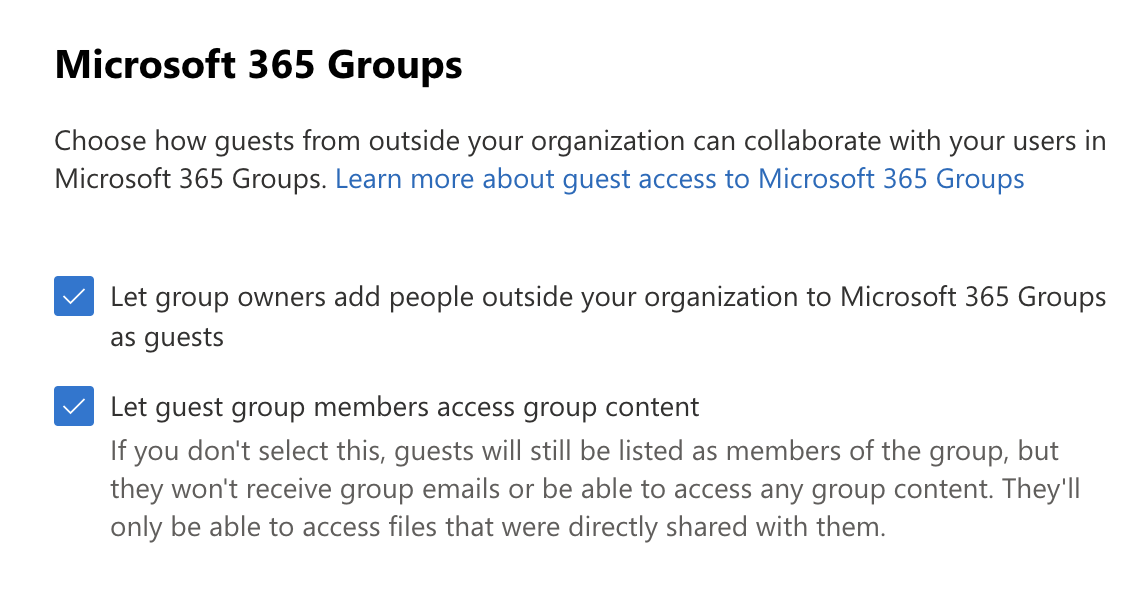 Yet we still get the dang "you cannot add a guest to this group".
After some research we found a workaround thanks to Andreas_Berko and the Microsoft Tech Community.
How to send emails to a group with external guests
Open up the team in Teams app by clicking on General
Click on the ... at the top right corner
Select Open in SharePoint
Click on Conversations (left side)
Click on the ... in the approximate middle of the screen
Click on Settings
Click on Edit Group (we noticed that this doesn't show up until a certain amount of time after the group has been created)
Scroll down and ensure that Members will receive all group conversations and events in their inboxes... is checked off
Click Save
After this box is clicked then emails sent through Outlook to the team will go to their inboxes.
If you want to get the email address, it's visible in https://admin.microsoft.com/#/groups