Overview
This article provides a step-by-step guide on how to update a user's name in Optus Loop, which should automatically reflect on their desk phones. Additionally, it covers how to update the dial keys for monitoring other users via the Busy Lamp Field (BLF).
Update User Name
Follow these steps to update the user's name:
Access Admin Portal: Navigate to the Optus Loop Admin Portal.
Select Users: From the left-hand menu, click "Users".
Edit User: Find the user (e.g., "Anastasia"), click on the "Actions" dropdown, and then select "Edit".
Update Info: Change the First and Last name fields to the new name, like "Reception Phone". This updates the name in the Loop Portal.
Change Caller ID: Go to "User Assignments" from the left-hand menu. Update the Caller ID First and Last name to match the new name. This will reflect the change in directories.
This should automatically update the name on the user's desk phone.
Update Dial Keys for Monitoring Other Users
If the user's desk phone is set to monitor the status of other users, you can update the dial keys as follows:
Navigate to Edit User: Follow steps 1-3 from the section above to get to the "Edit User" page.
Go to Advanced: Click on the "Advanced" tab.
Select Monitoring: Here you'll see an option for "Monitoring". This allows a user to monitor a specific list of users via their BLF.
Update BLF: Add or remove users from the monitoring list as needed. The BLF will indicate if a user is on a call or not.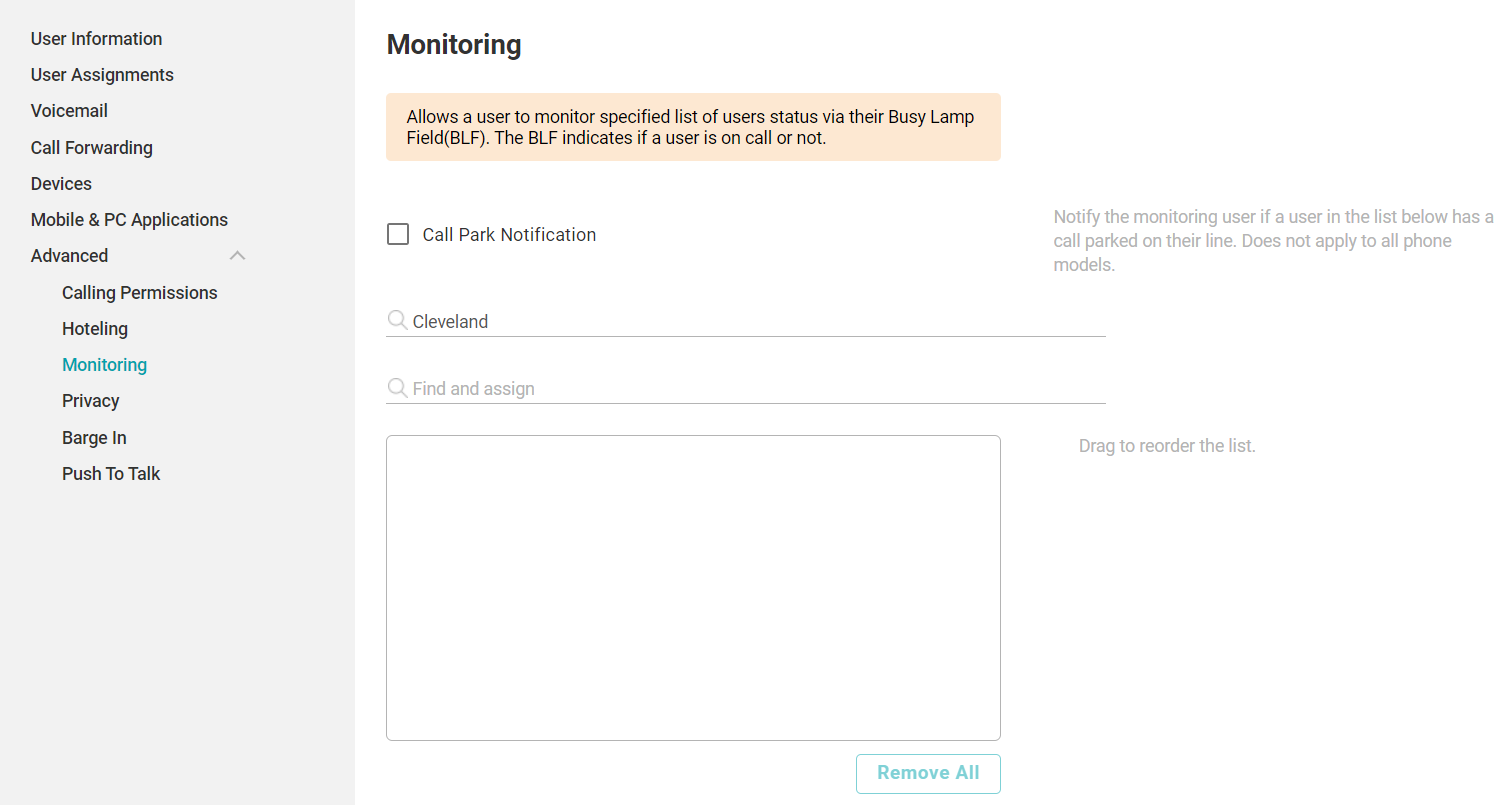 Need Further Assistance?
If you're still facing issues or need personalized guidance, we're here to help. Check out our dedicated support plans at IT Solver Support Plans for expert assistance tailored to your needs.