Sometimes print jobs get stuck in memory on the printer or computer. This should help clear the print queue and get you printing again.
Clear print jobs on printer
Aka. power cycle:
Shut down printer with power button.
Wait for printer to shutdown
Disconnect power from the printer/wall for 10 seconds.
Reconnect power and turn printer on.
Clear print jobs on computer
Search "cmd" in start menu, right click Command Prompt then run as administrator.
Copy and paste in these commands:
net stop spooler
del %systemroot%\System32\spool\printers\* /Q
net start spooler


Press enter.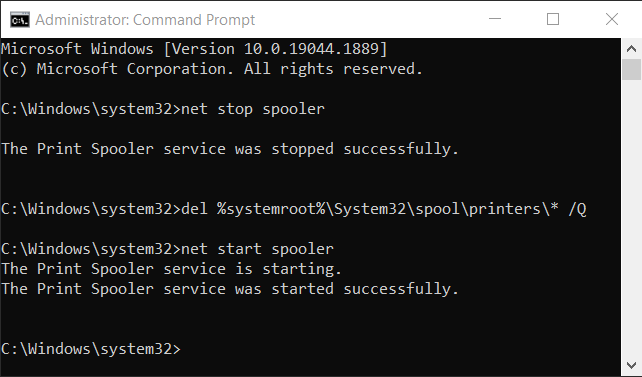 Still not printing? Request assistance.